Acre Prime Inc. is capable of all sizes of landscape projects. We have completed full subdivision developments such as The Lake at Heritage Pointe and the Hamptons to full acreage developments. With decades of experience, Acre Prime can offer cutting edge ways to complete your Landscape Project. Whether it be be hardscapes or softscapes, Acre Prime has you covered.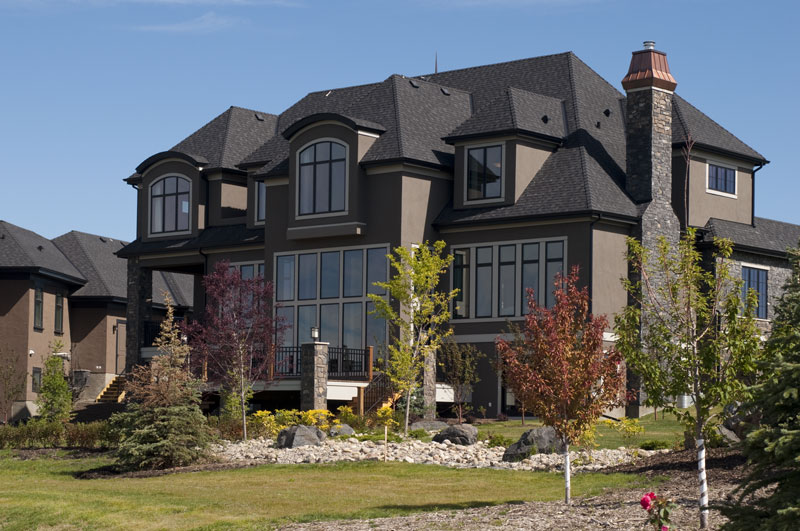 Commercial Grass Cutting
Acre Prime Inc. is equipped with many different sizes of mowers that can cut grass and weeds efficiently and effectively.

Custom Baling
Offering local custom hay baling. Acre Prime inc. can mow, rake, condition your hay or straw in square or round bales. Contact us for help with your baling needs.

Land Grading
Reshape the land and grade to new contrours for the final preparation of the sub soil. Place top soil and prepare the land for its final phase.

Hydro Seeding
This is another method of seeding applied with a hydraulic technique and sprayed onto the soil. It is mixed with water, fertilizer, seed, tackifier and mulch.

Acreage Landscape Development
Acre Prime's education, training and experience gives us the right tools to design low maintenance yards to extravagant landscapes.

Mechanical Seeding
This seeding method has been used for years and is proven to be one of the fastest methods of seed germination. This is done once the grading and planting of trees and shrubs is complete.

Snow Removal
Acre Prime Inc. has specialized snow removal equipment to remove snow and spread sand at your location.

Tree & Shrub Planting
Acre Prime specializes in large scale landscape projects with mass tree and shrub plantings, wetland emergents and plug planting.