Professional Land Reclamation Experts
Acre Prime Inc. recognizes the unique and complex process to reclaiming construction sites to their original state. Our qualified personnel have the ability to identify the environmental risks and implement these processes to restore the environment efficiently as possible. For 3 generations, Acre Prime has been restoring Western Canada landscape. With the experience and knowledge to restore any site from site grading, hydro and mechanical seeding, riverbank restoration, to vegetation management.
With one of the largest hydroseeding fleets in Western Canada, there is no job big or small Acre Prime can't handle.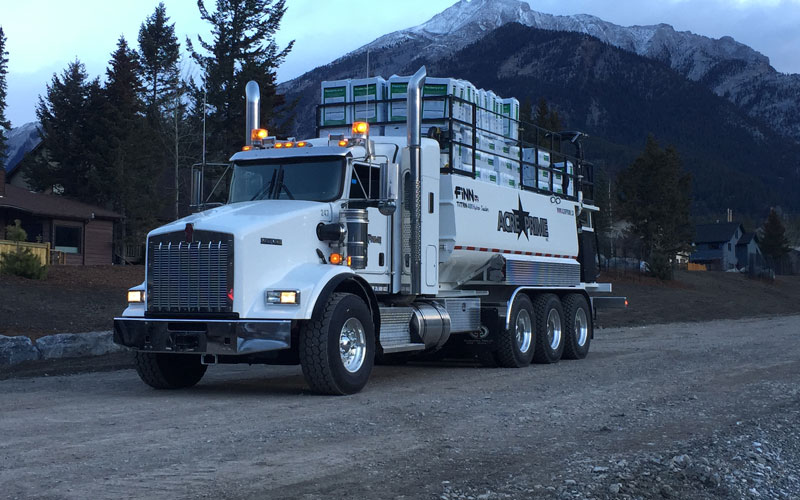 Hydroseeding
Provide a vegetated cover to resist wind or water erosion by means of hydroseeding using tackifier, seed and mulch.

Site Restoration
Our experienced staff have the capabilities to restore any construction site to its original state of the surrounding environment. Identifying all environmental impacts reduces any unforeseen risks that may occur.

Riverbank Restoration
Stabilization, reinforcement and vegetation.

Tree Planting
Small and large caliper trees, shrubs from seedlings to mature sizes.

Mechanical Seeding
Consists of using tractors with various implements such as no till, brillion, and broadcast seeders.

Site Fencing
From fence removal to fence installation, we supply and install barb wire, high tensile, chainlink and gates to secure your property.

Right of Way Maintenance
Access to Right of Ways consist of mowing, grubbing, access matting. Using these methods with various equipment, allows for safe site access.

Vegetation Management
From mowing, brush clearing and spraying for noxious weeds we have all the tools to complete the vegetation management on your site.